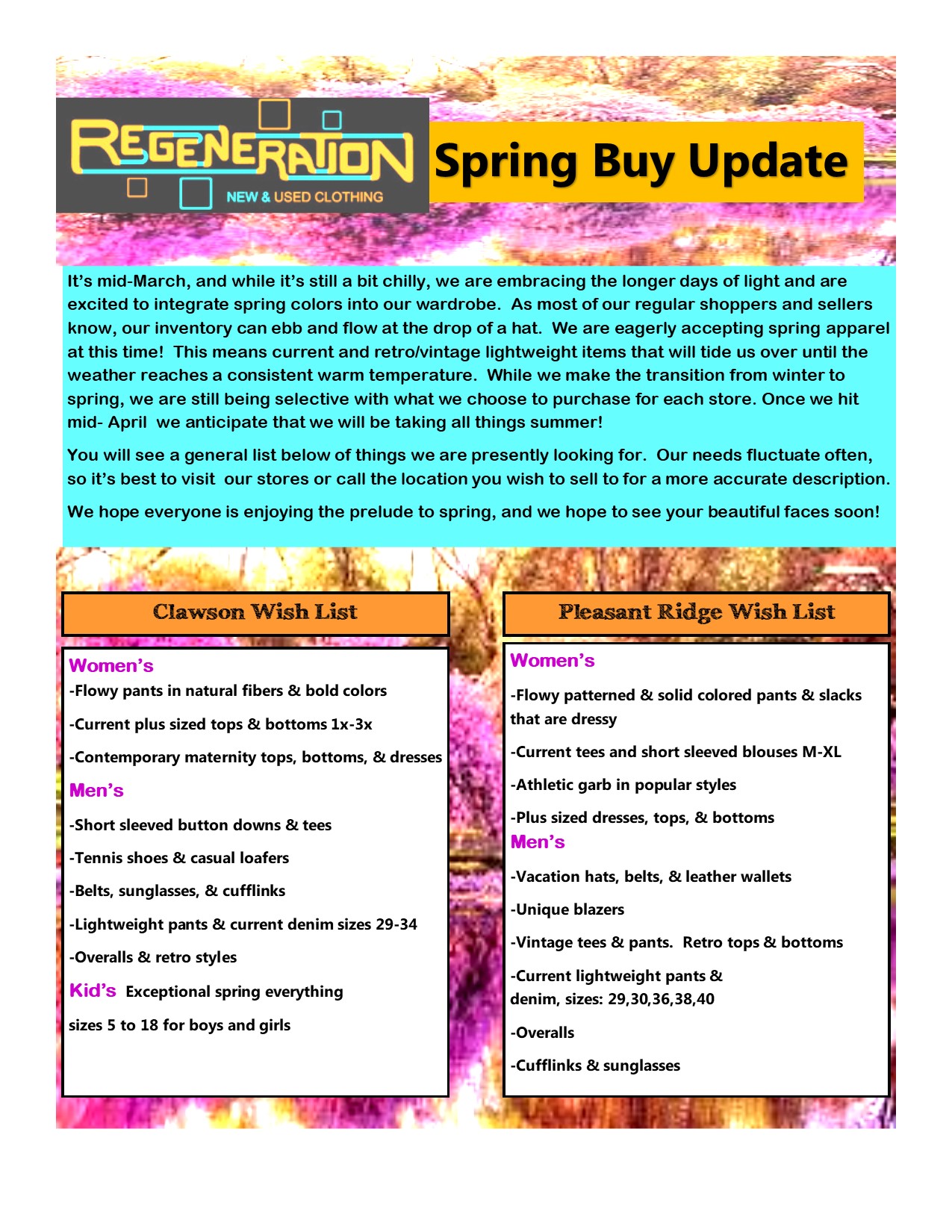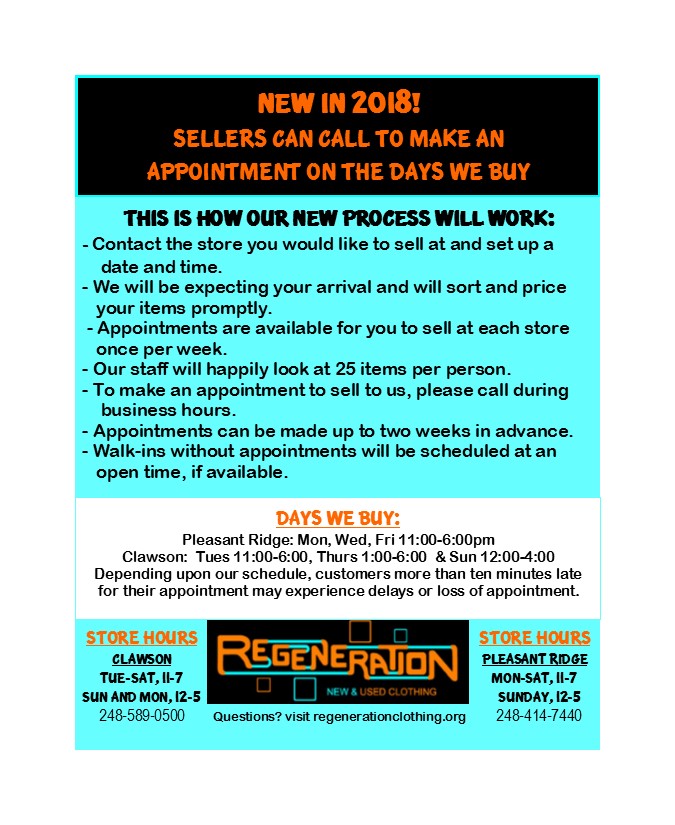 At Regeneration, we constantly strive to help our customers feel at home within our store.
We are dedicated to providing a large inventory of styles and sizes that appeal to all generations of shoppers. Whether you're looking for new, lightly used, or retro & vintage clothes, Regeneration is the resale shop for you.
Pleasant Ridge offers Women's and Men's clothing.
Clawson offer Women's, Men's, Children's, and Maternity clothing.
As a fixture in the Ferndale, Pleasant Ridge & Clawson communities, we view ourselves as a fashion staple that caters to locals interested in buying and selling unique clothing and accessories.
We recommend taking a moment to review our buying guidelines before bringing clothing in to sell.
BUY DAYS and BUY HOURS-Please note we stop buying AT LEAST one hour before closing, sometimes sooner.
Pleasant Ridge *Mon/Wed/Fri 11 am- 6 pm*
Clawson *Tue 11 am- 6 pm, Thur 1pm-6pm & Sun 12 pm- 4 pm*
We look at up to 25 items you bring to us on our listed Buy Days.